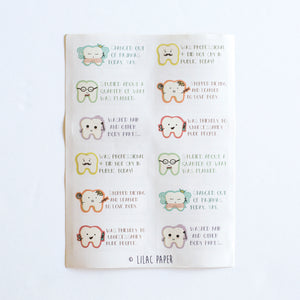 CHEEKY STICKERS
Some days, we just need a pat on the back! Our cheeky stickers mark your real life accomplishments.
Each sheet includes 12 stickers.
Buy 3 or more sticker sheets and save!
Stickers include the following phrases:
"Changed out of pajamas today. Yay."
"Studied about a quarter of what was planned."
"Washed hair and other body parts..."
"Was professional & did not cry in public today!"
"Stopped dieting and learned to love body."
"Was friendly to unnecessarily rude people."
Actual colors may vary due to differences in computer monitor displays 
---
We Also Recommend